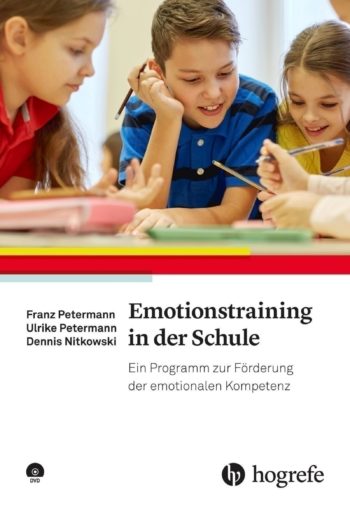 A programme to promote emotional competence
By Franz Petermann, Ulrike Petermann, Dennis Nitkowski
ISBN: 9783801726874
1. 2016 edition, 244 pages
€39.95 including. Vat.
Content
Recent studies show that difficulties in dealing with feelings are a major risk factor for the development of psychological abnormalities, such as Depression and anxiety disorders. For this reason, strengthening emotional competence and emotion regulation skills as part of a school-based prevention measure is of great importance.
Emotional training to promote emotional competence has been specially developed for fifth to seventh grade students and can be done by teachers, social educators or school psychologists during regular teaching time Be. The approach is aimed at the targeted promotion of emotion recognition and differentiation, the promotion of emotion regulation skills, especially in relation to social interaction, and the building of empathy through an improved understanding of emotion. The training program consists of eleven modules in which emotional competence is built up in an age-appropriate way through role-playing games, audio samples, short stories and group work. A transfer to the everyday lives of young people is facilitated by tasks that are processed at home and discussed in the class association.
Emotional training is the only prevention program available so far in Germany that specifically strengthens emotional skills in adolescence. The accompanying DVD contains all working materials to carry out the training. With the help of the training, the emotional skills of students of the fifth to seventh grade can be promoted.